NOIR NEPTUNE COLLECTION
This collection is near and dear to our hearts and was lovingly curated in remembrance of our beloved sphinx cat Noir Neptune that transitioned into the cat spirit realm.
BLACK ROSES WITH BLACK OBSIDIAN
Black obsidian comes directly from a volcano and contains the elements of earth, water, and fire - making it a very powerful and potent crystal. Obsidian is truth enhancing and a strongly protective stone that shields against negativity and dissolved emotional blockages and ancient traumas. Obsidian draws out mental stress and tension, stimulates growth, brings forth clarity and a clear mind, and helps you know your true self.
A POWERFUL COLLABORATION
The Noir Neptune piece showcases a powerful collaboration of preserved black roses infused with black obsidian crystals encased inside a usable chest of drawers. It can be a placement on your vanity, altar, desk, and countertop, or anywhere your heart desires. These unique boxes offer the perfect place to store what is important to you such as your written affirmations and intentions, adornments, gems, and jewels, the choice is truly all yours!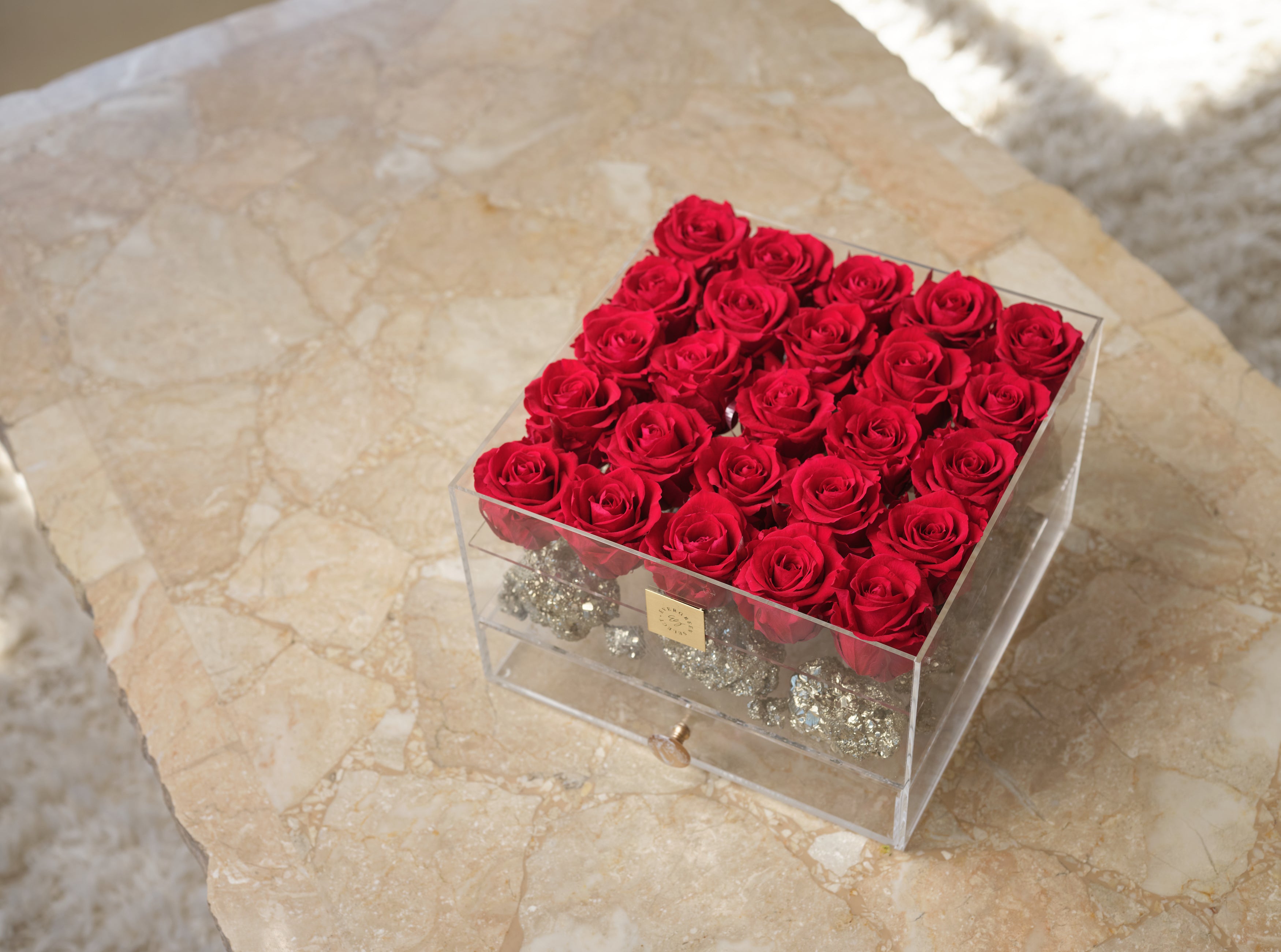 POSITIVE ENERGY
We have lovingly included a sage smudge with all crystal orders so you can cleanse your space, cleanse your new crystals, set your intentions, and allow our Evergreen Select piece to fill your home with positive energy and relaxation.
Back to the top